What is the RVMPO and what is its role?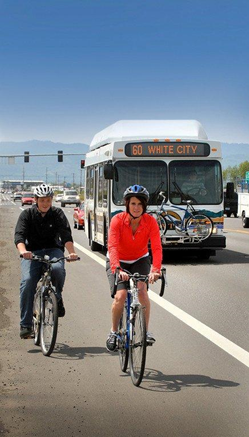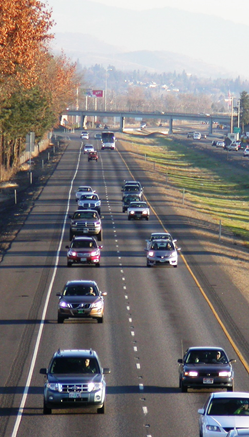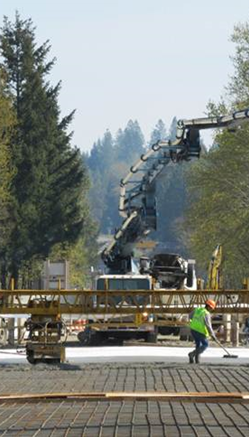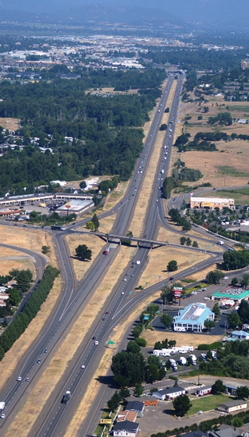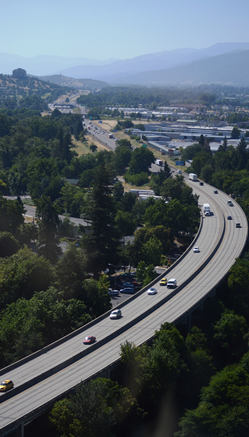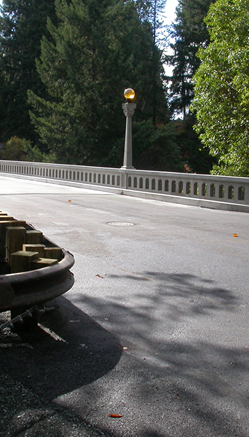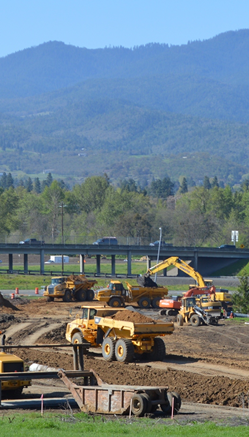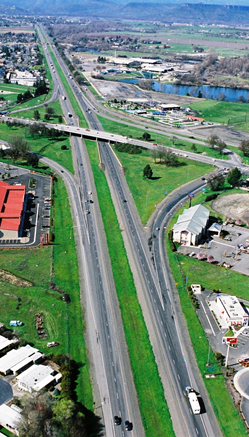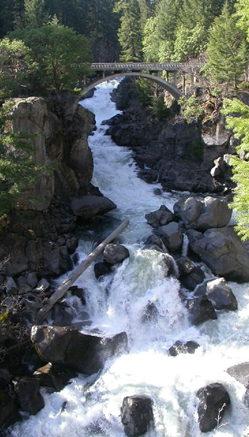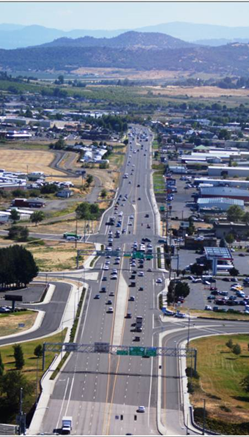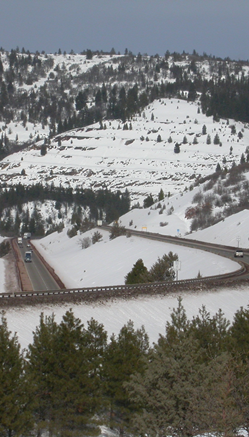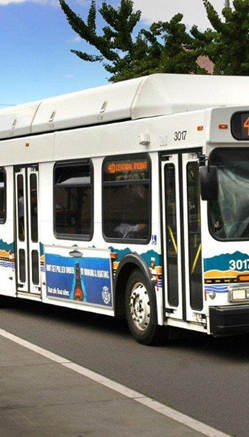 Photos Courtesy of ODOT

---
Get Involved!
*Soliciting Applications for MPO Public Advisory Council (PAC)*
---
Click here for a slide presentation on why there are MPOS.
The Rogue Valley Metropolitan Planning Organization (RVMPO) is a transportation policy-making organization made up of representatives from local governments and transportation authorities. The Federal Transportation Act requires each urbanized area of 50,000 or more to set up a Metropolitan Planning Organization (MPO) to ensure a continuing, comprehensive, and cooperative (3-C) transportation planning process. Oregon's administrative rules define an MPO as "the organization designated by the Governor to coordinate transportation planning in an urbanized area of the state."
The role of the RVMPO includes establishing a local forum for transportation decision making; evaluating transportation alternatives; developing and updating a long-range regional transportation plan; developing a Transportation Improvement Program (TIP); and getting the public involved.
What jurisdictions and agencies make up the RVMPO?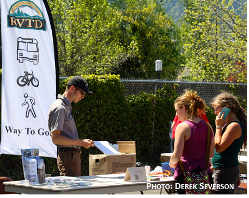 With an estimated population of 175,447, the RVMPO encompasses the urbanized areas of Jackson County and includes the cities of Ashland, Central Point, Eagle Point, Jacksonville, Medford, Phoenix, and Talent, along with the unincorporated area of White City, and the surrounding areas of Jackson County, Oregon.
In 1982, the Governor designated the Rogue Valley Council of Governments (RVCOG) as the MPO for the Rogue Valley. The RVCOG is a regional forum to allow local governments to come together to address common challenges, such as infrastructure, economic and community development, and other regional governmental issues. The RVCOG coordinates and staffs the MPO.
The RVMPO Policy Committee is the organization's decision-making board and consists of elected officials from Jackson County and each of the seven cities, along with representatives from the Rogue Valley Transportation District (RVTD), which is the area's public transit provider, and the Oregon Department of Transportation (ODOT), which is the state agency that oversees transportation planning in Oregon, as well as the allocation of federal funds. A Technical Advisory Committee (TAC) made up of planners and engineers from the MPO's member jurisdictions provides the Policy Committee with technical advice on plans, programs, and policies that the MPO has developed. A Public Advisory Council (PAC) also advises the policy board, helping to ensure citizen input into the decision-making process.
What planning activities does the RVMPO undertake, and why?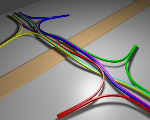 Transportation planning supports the economic vitality of the Rogue Valley by increasing available options and enhancing the integration and connectivity of the transportation, across and between modes, for people and freight. Transportation planning is more than merely listing highway and transit capital investments. It requires developing strategies for operating, managing, maintaining, and financing the area's transportation system to advance the area's long-term goals. An efficient transportation system can improve the economy, shape development patterns, and influence quality of life and the natural environment.
With this in mind, the RVMPO carries out three major work activities: